We make all of our products by hand in our home in Langley, BC, Canada but unfortunately we don't have a store of our own for you to shop at. Instead, we have some retailers who carry our products and you can shop from us personally at various events.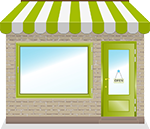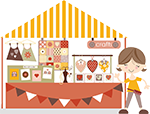 Find us at our next Event
Or you can phone, mail or email us.
Phone:
Local: (778) 826-1045 in Vancouver / Lower Mainland
Toll-free: 1-877-454-7798
If we're at an event or picking up supplies, please leave a message and we'll get back to you.
Mailing Address (NEW mailing address as of March 2018):
Kuseno Comfort Products
PO Box 3577, Stn. LCD 1
Langley, BC, V3A 4R9
Email: